Today we offer up our last installment of summer ice creams for National Ice Cream Month. It has been great fun eating and making these frozen treats. We hope you have found inspiration here for your own ice cream endeavors. The summer days are flying by and before you know it, we will be welcoming fall. Hopefully, you have found some time to enjoy the very best of simple pleasures that summer has to offer.
Today's recipe calls for red raspberries. You can use fresh if you have them, but you will achieve good results with frozen, as well. The tart and sweetness of them work so well with cream. To make a good thing even better, we added some hazelnuts and Nutella. If you haven't had this combination before, you are going to be pleasantly surprised. I first had this in the form of a flatbread dessert. It was warm and spread with Nutella and then sprinkled with fresh raspberries… nothing short of heavenly.
savour… ice cream drips
RASPBERRY HAZELNUT ICE CREAM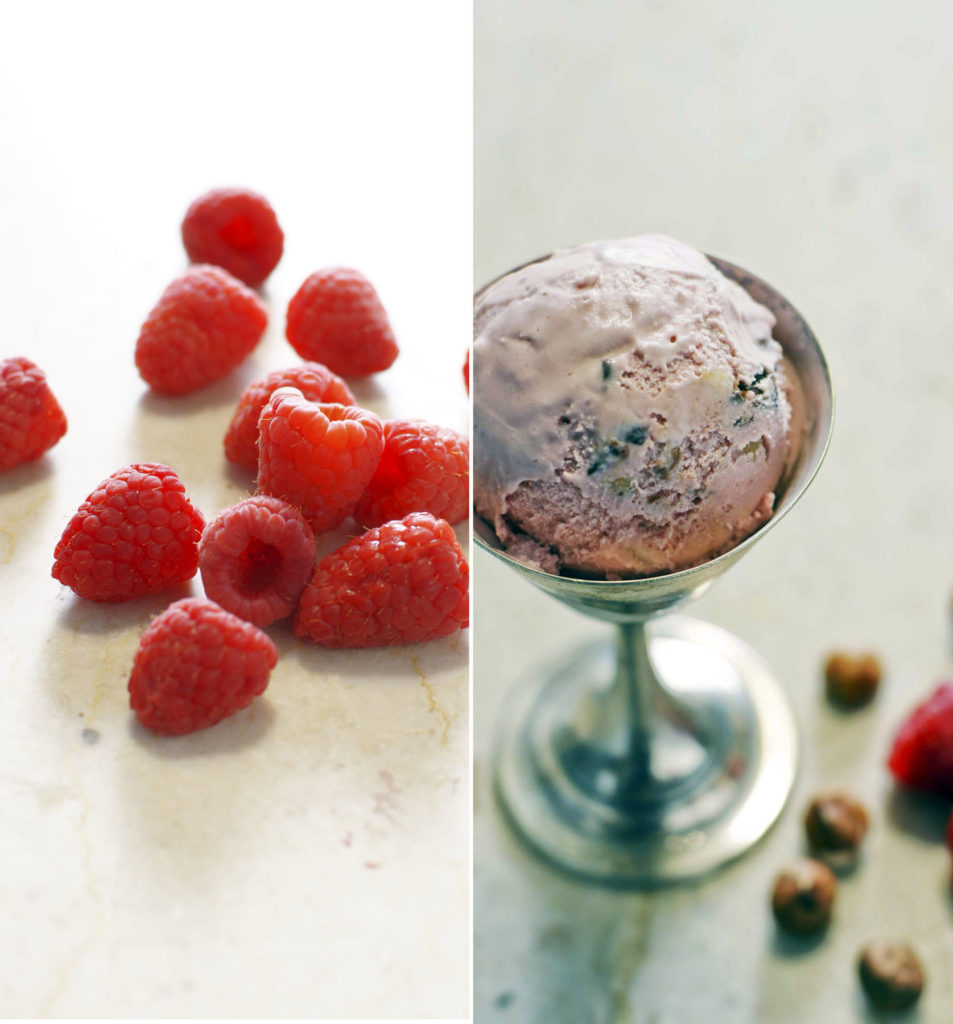 Before you start:
To puree the raspberries run them through a food processor or blender. Be sure to mash them through a strainer and discard the seeds.
Before chopping the hazelnuts, toast them in a skillet with no oil over medium heat. You will see that they are ready when the skins start to crack. Rub them between your fingers to remove the skins
The ingredients:
1 cup whole milk
pinch of salt
¾ cup sugar
2 ¼ cup heavy cream
4 yolks
1 cup raspberry puree (12 oz of fresh or frozen raspberries pureed)
1/3 cup Nutella
1/3 cup chopped toasted hazelnuts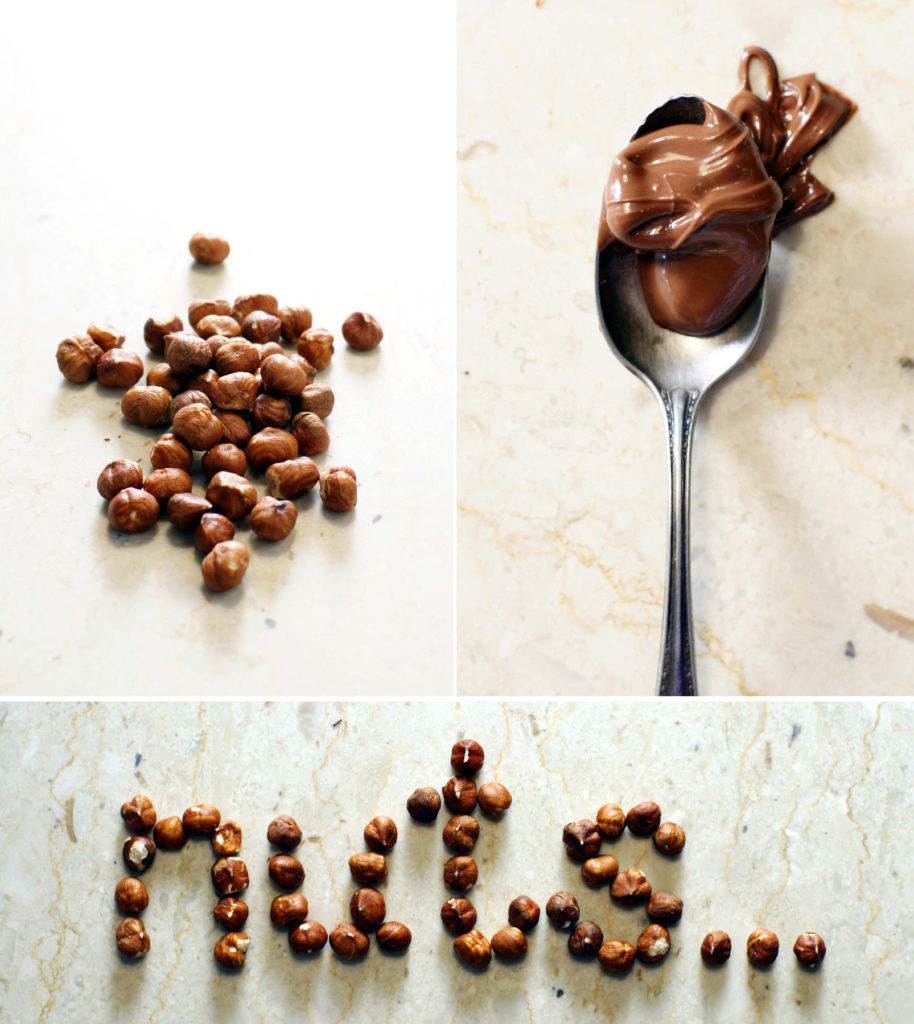 The method:
Place milk, salt, and sugar in a medium saucepan over medium-low heat.
Bring to a simmer, but do not boil.
Remove from heat and cover with a lid.
Beat egg yolks in a bowl.
Pour about ¼ cup of the heated milk mixture into the yolks while whisking.
Pour yolk mixture back into the pan with the remaining milk and return to stove over medium-low heat.
Stir frequently until the custard begins to simmer and reaches 175 degrees.
In the meantime, arrange a bowl in a larger bowl filled with ice.
Place cream in a smaller bowl and place a strainer over it.
When custard coats the whisk or back of a spoon, strain it into the cream.
Add the raspberry puree to the ice cream mixture.
Whisk together to cool in the ice bath. Place in refrigerator to cool completely for at least one hour or overnight.
At the soft serve stage, remove from machine and place 1/3 of ice cream in a container.
Layer with half of the hazelnuts and Nutella.
Repeat layers topping with last third of ice cream.
Place in the freezer in an airtight container to harden for a few hours or overnight.