Many foods are indicative of a particular region… lobster rolls, shrimp po'boys, deep dish pizza. Obviously some are much more well-known than others. Many people have never even heard of beer cheese; let alone know that it is pure Kentucky.
With the Kentucky Derby just about a month away, we decided this might be a good time to introduce you to this robust dip. It would be perfect for a Derby inspired party. The ingredients are fairly simple and probably in your kitchen right now. It is quite flavorful. The smoothness of the cheesy dip goes perfectly with the crunch of the pretzel rods. Make it and watch the race to the bottom of the bowl begin.
savour… and they're off!
BEER CHEESE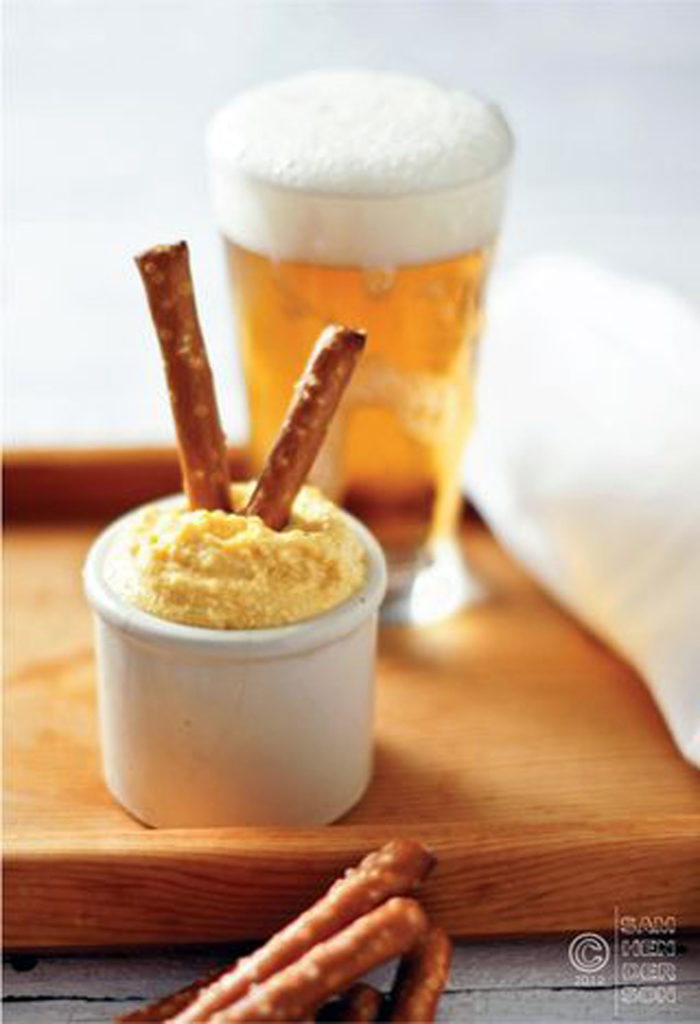 Before you start:
You should allow the dip to rest in the refrigerator for at least one day, but two would be better.
It will look loose when you finish blending, but it will harden back up after being the refrigerator.
Serve with pretzel rods or carrot and celery sticks.
The ingredients:
9 oz. flat beer
16 ounces sharp cheddar cheese, cut into 1 inch cubes
1 garlic clove, minced
1/4 medium onion, minced
½ teaspoon hot sauce
1/4 teaspoon Worcestershire sauce
½ teaspoon horseradish sauce
1/4 teaspoon black pepper
1/8 teaspoon salt
pinch cayenne
1 teaspoon dry mustard
The method:
Pour beer into a glass and allow it to go flat for at least an hour.
Place all ingredients except beer into food processor.
Pulse a few times to fully incorporate ingredients.
Turn processor on and pour flat beer through chute.
Blend for 2-3 minutes or until smooth and creamy.
Transfer to an airtight container and place in refrigerator for at least 1 day before eating.