The holidays are a busy time and we are all looking for simple and unique entertaining ideas. This treat of the week is perfect with simple ingredients and 'do ahead' preparation.
The nutty flavor of the cashew cream is perfect for this dish and adds a little surprise to the fruit flavors. This dish is full of textures and tastes. The result is a dessert that is so good you'll forget that it's wholesome, too!
savour…healthy treats
FALL FRUIT PARFAIT WITH CASHEW CREAM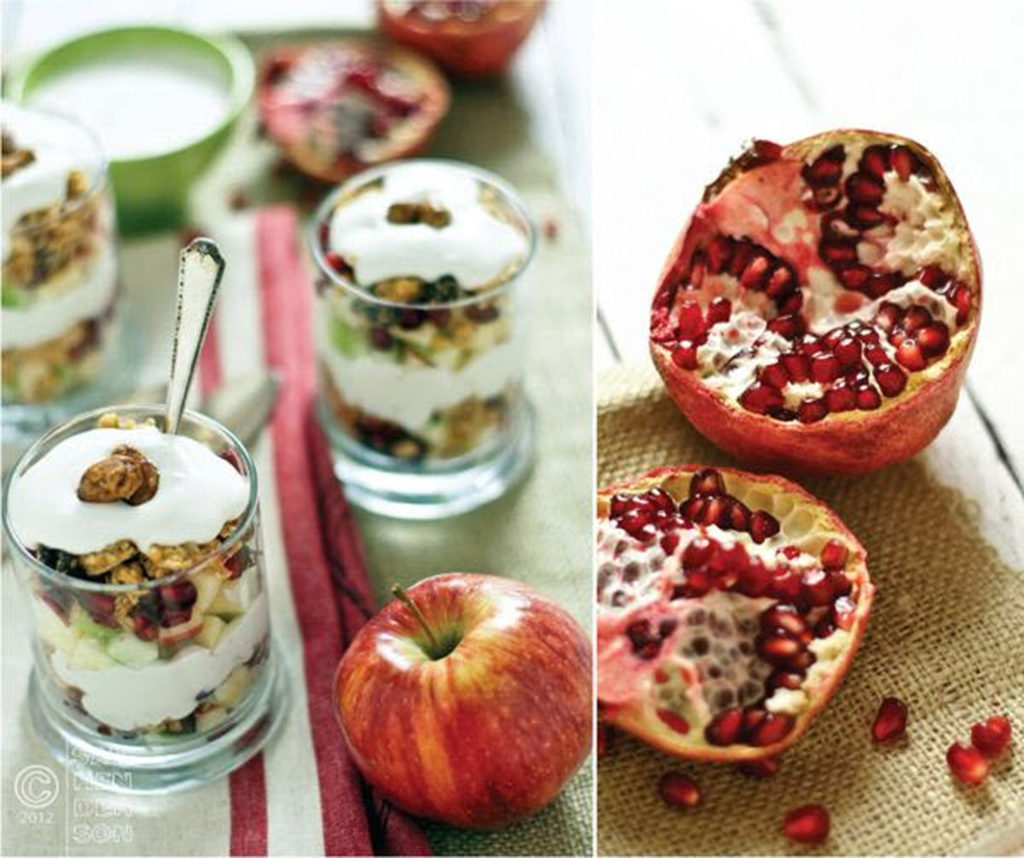 Before you start:
Use a variety of apples such as Honey Crisp and McIntosh.
We used pumpkin spice granola, but you can use any type you
like.
You could omit the whipped cream if you like, but I think it tastes a bit too "earthy". The addition of the whipped cream balances the flavors and adds a bit of volume to the finished product.
The ingredients:
For the parfait:
4 apples
Juice of one lemon
1 pomegranate
2 cups of granola
Candied cashews for garnish
Cashew cream
For the cashew cream:
2 cups raw cashews
2 cups water
2 tablespoons honey
1 cup heavy cream
3/4 teaspoon vanilla
3 tablespoons confectioners sugar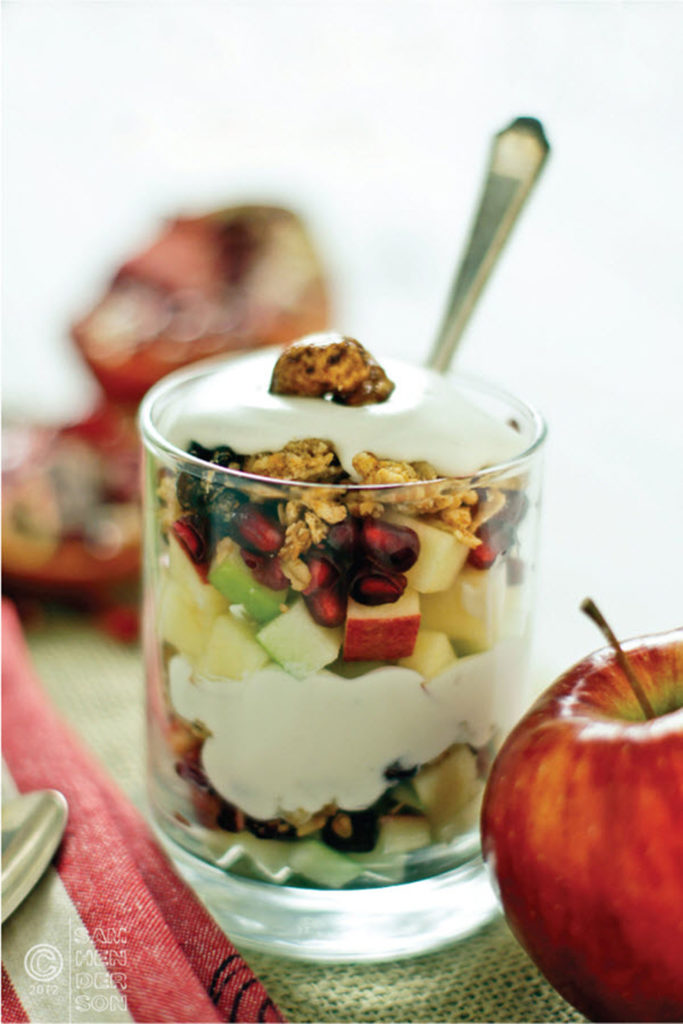 The method:
For the parfait:
Dice the apples in ½ inch pieces.
Mix the apples together with the lemon juice.
Layer apples on the bottom of glass.
Sprinkle in pomegranate arils.
Add a layer of granola and then a layer of cashew cream.
Repeat layers and top with candied cashews.
For the cashew cream:
Soak the cashews in the water for at least 8 hours or overnight.
In a blender, process the cashews, water, and honey until smooth and creamy.
In a bowl, add heavy cream, sugar, and vanilla. Whip to stiff peaks.
Fold ½ cup of cashew mixture into whipped cream.
Place cashew mixture in mixing bowl and add whipped cream.
Fold gently until well combined.