Cookie Week moves forward with our second entry for this year… Double Chocolate Cherry Cookies. If you are a fan of chocolate, you are going to LOVE this cookie. It is crispy on the outside, and soft and chewy on the inside.
The flavors of this cookie are perfect together. The tartness of the cherries works perfectly with the sweetness of the cookie. The two chocolates together make this rich and dreamy. This cookie is a must for your holiday baked goods packages.
savour...perfect pairs
DOUBLE CHOCOLATE CHERRY COOKIE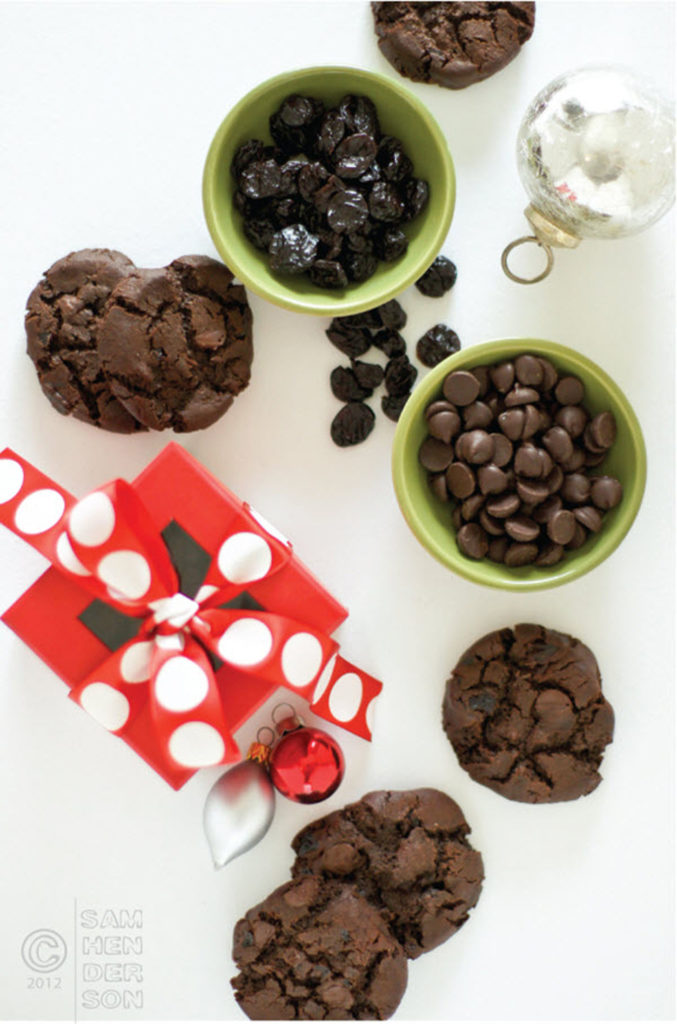 Before you start:
Because this cookie is so dark you will need to gauge the doneness by touch. It should be a bit soft in the middle and slightly done on the outside. Do not overcook.
This cookie dough can be made a couple of days in advance.
The ingredients:
1 cup flour
¾ cup cocoa powder
1 teaspoon baking soda
¼ teaspoon salt
½ cup unsalted butter, at room temperature
2/3 cup sugar
¼ cup packed dark brown sugar
1 egg
¼ teaspoon vanilla extract
¾ cup dark chocolate chips
½ cup dried cherries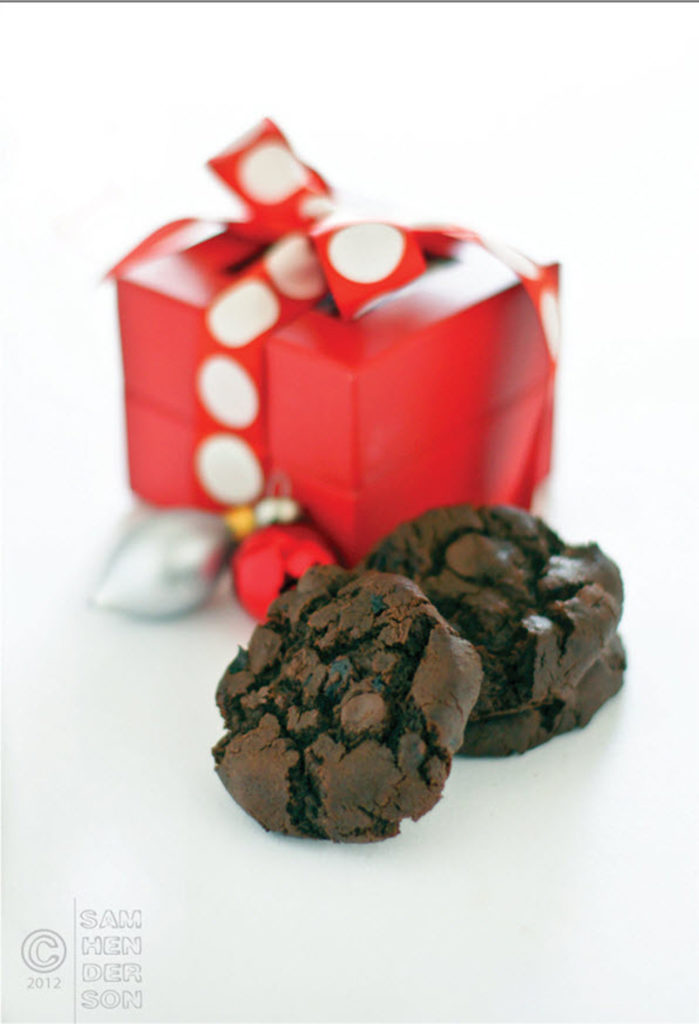 The method:
In a medium bowl, whisk together flour, cocoa powder, baking soda, and salt. Set aside.
In the bowl of your mixer add butter and both sugars. Beat on medium-high speed until light and fluffy (about 3 minutes).
Add the egg and vanilla to the butter and sugar. Mix until fully incorporated.
With your mixer on the lowest speed, add flour gradually in thirds.  Mix after each addition just until mixed in.
Add cherries and chips and mix on low just until incorporated.
Divide the dough into two equal parts.  Roll into logs about 10 inches long.
Wrap each log in plastic wrap and refrigerate for at least two hours.
Preheat oven to 350˚F.
Line baking sheet with parchment paper.
Remove dough from the refrigerator and remove plastic wrap.
Cut dough into ¾" slices.
Place on the parchment-lined baking sheet about  1 ½" apart.
Bake for 14-16 minutes rotating halfway through baking time.
Remove and allow to cool on baking sheet for at least 2 minutes before moving to wire cooling rack.