Cool off with a decadent but healthy snack. This Chocolate Blueberry Smoothie recipe is just the ticket with the texture of a chocolate shake and a little extra tang from the berries and yogurt. That combination makes it something special without the guilt.
This smoothie is one of many to come in our Healthy Breakfast Collection. Nothing beats a healthy breakfast to prepare you for a productive day. This recipe is loaded with protein from the yogurt and anitoxidants from the berries and chocolate to get your feet pointed in the right direction.
Have it as part of a healthy breakfast or even on its own as a healthy afternoon snack alternative.
BONUS: Looking for more healthy snack alternatives? Don't miss our Fresh Fruit with Skinny Vanilla Custard Recipe. You won't believe how good it is.
savour… 'good for you' that tastes good, too.
CHOCOLATE BLUEBERRY SMOOTHIE
yields 2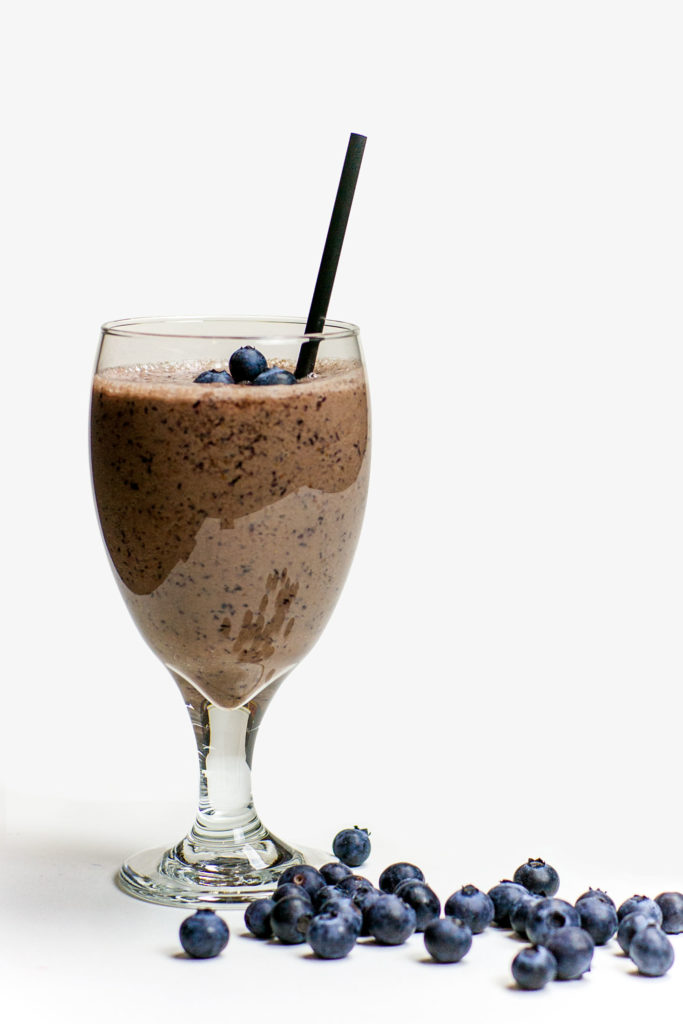 Before you start:
If you don't have vanilla Greek yogurt on-hand, you could absolutely use plain Greek yogurt and just a few drops of vanilla extract.
The dash of cinnamon gives the chocolate blueberry smoothie recipe a unique depth of flavor. It is not necessary, but we recommend trying the recipe with it before you decide to omit it for the next time.
Be sure to blend long enough for the skins of the blueberries to get well chopped.
The ingredients:
¾ cup non-fat milk
½ cup non-fat vanilla Greek yogurt
1¼ cups fresh blueberries
1 tablespoon cocoa powder
dash cinnamon
1 tablespoon honey or agave syrup
blueberries for garnish

The method:
Place all ingredients (except garnish) in the blender in the order listed. Blend until smooth. Pour into glasses and garnish.