If you have never had pavlova you are in for a treat. The range of textures and flavors in this treat makes it a favorite for most. The baking method results in a light and crispy crust enveloping a soft marshmallowy center. Top that off with whipped cream and berries or other fruit and it is out of this world. To counter the sweetness of the meringue I added crushed hibiscus to the whipped cream. Not only does it add a pronounced tartness, but the color is lovely.
Pavlova is named after the famed Russian ballerina. As the story goes, in 1926 she toured Australia and New Zealand. This was a monumental event for those times. This dessert was invented to honor her light and airy dance. There is still debate over which country developed it first. I am happy to thank either or both for this creation.
savour… plies and grand jetes
SUMMER BERRY PAVLOVA WITH HIBISCUS CREAM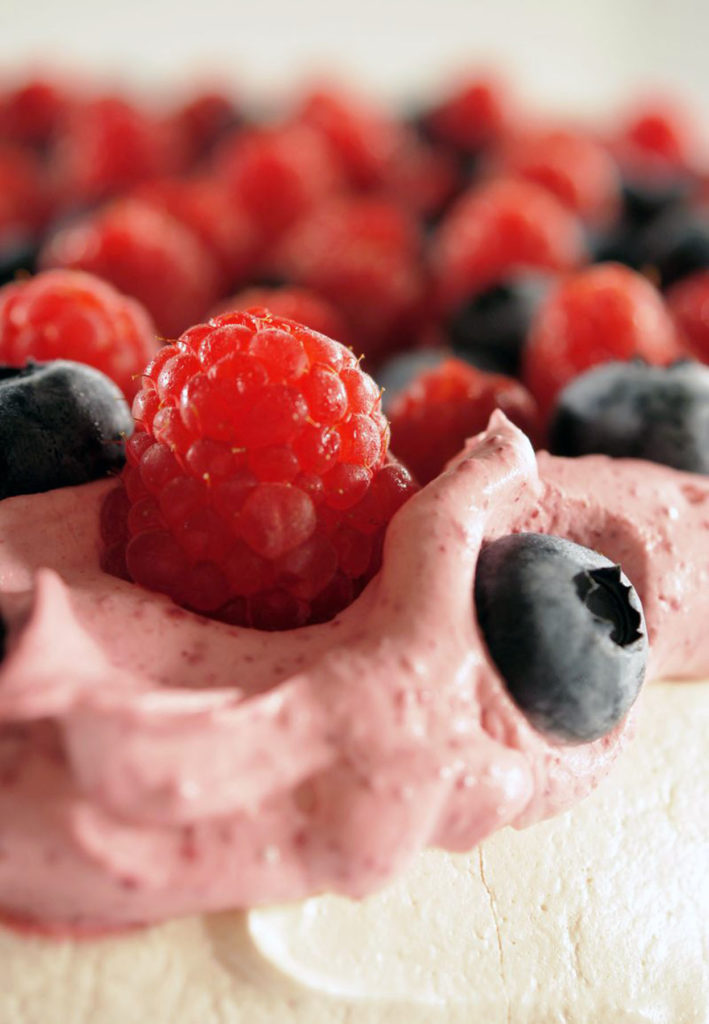 Before you start:
This is easier than you think. There… I've said it. I truly do believe that armed with the right tools and a little bit of knowledge you can do just about anything.
Any oils in the bowl can have a negative impact on your meringue. Make sure your bowl is very clean.
Your pavlova will crack. Don't panic. It is expected.
Adding the sugar to the egg whites will weigh it down a bit. You may begin to think that the egg whites won't stiffen up again. Be patient. Just about the time you are ready to give up it will happen.
Either buy superfine sugar or run granulated sugar through your food processor for 20-30 seconds. This will make it easier for it to dissolve in the egg whites.
I found my hibiscus at a natural food store, but you will likely find it at a market like Whole Foods or somewhere that sells loose tea. It is mainly used for that purpose.
After crushing the hibiscus into a powder you will want to sift it to remove any stems or tough bits.
I use two baking sheets together to make sure the bottom does not cook too quickly. It works perfectly every time.
I highly recommend that you not assemble this until just before you are ready to serve. The weight of the cream and berries tends to flatten out the meringue over time. Mind you, that won't matter at all if there are leftovers. You just won't want to serve it to guests that way.
The ingredients:
8 egg whites
pinch of salt
2 1/2 cups sugar
4 teaspoons cornstarch
2 teaspoons white vinegar
1 teaspoon vanilla extract
1 cup blueberries
1 1/2 cups red raspberries
2 cups heavy whipping cream
3 tablespoons crushed hibiscus blossom
3 tablespoon confectioner's sugar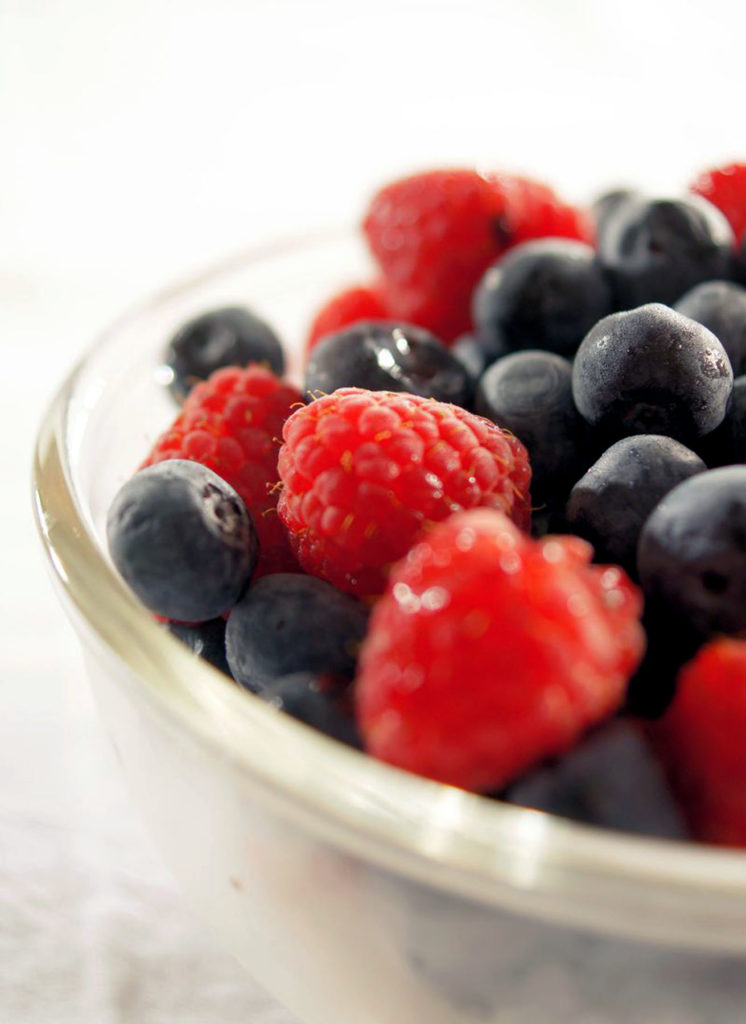 The method:
Separate egg whites into a very clean stainless steel bowl (or stand mixer bowl). Allow them to rest at room temperature for 30 minutes.
Preheat oven to 350˚F.
Use a plate to draw a circle on a parchment sheet (10-12 inches).
Turn the parchment sheet over on a baking sheet.  You should still be able to see the circle through the paper.
On medium-high to high speed, whisk the egg whites and salt until soft peaks form.
Begin mixing in sugar but only a tablespoonful at a time.  Mix until shiny stiff peaks form.
Evenly distribute cornstarch, vinegar, and vanilla over the egg mixture.
Fold in gently.
Pour the batter onto the parchment paper keeping it within the circle you drew.
Make a bit of a depression in the middle of the mound. It will rise during baking and then sink at cooling.  However, this little dip will serve a "bowl" for the cream and fruit.
Lightly run a rubber spatula around the outside of the mound to make it smooth.
Place in the oven on the middlemost rack.
Turn the oven down to 300˚F.
Bake for 1 1/2 to 1 3/4 hours.  Check at 1 1/2 with a clean toothpick test.
When a toothpick is almost completely clean (there may be a little moisture) turn off the oven and open the door.
Allow the pavlova to finish cooking/cooling here until completely cool.
When you are ready to assemble peel the parchment from the bottom and place it on a serving tray.
Put the crushed hibiscus in a small bowl and add just enough hot tap water to moisten the powder to a thick paste. Allow it to sit for 1-2 minutes to dissolve the powder.
Place the whipping cream, powdered sugar, and hibiscus paste into a bowl.
Whip on medium-high to high speed until thick but not stiff.
Spread the whipped cream on the meringue base making sure to take it to the edge with little pillows of cream.
Top with raspberries first and fill in spaces with blueberries.